YK:N PAKOLAISSOPIMUS 60 VUOTTA - SUOMEN VASTAANOTTOTOIMINTA 20 VUOTTA
Arvoisa Tasavallan Presidentti, arvoisa juhlayleisö
Värderade Republikens President, ärade festpublik
Kuluva vuosi on ihmisoikeustyön juhlavuosi monin tavoin niin kuin tässä juhlassa olemme todenneet. 
Tänään olemme juhlineet näitä kaikkia tärkeitä virstanpylväitä. Ja samalla juhlistamme tärkeää kansallista toimintaa: turvapaikanhakijoiden järjestäytynyttä ja ammatillista vastaanottotoimintaa on maassamme harjoitettu 20 vuotta.
Suomi on turvapaikanhakijoiden ja pakolaisten vastaanottajana vielä nuori maa. Sitäkin merkittävämpää on, että kansainvälistä suojelua hakevien ihmisten hyvää, laadukasta ja ammatillista vastaanottoa on harjoitettu jo näinkin pitkään. Valtiovallalla on ollut ja on tässä myös hyvät kumppanit, kunnat sekä Suomen Punainen Risti, jonka panos ja osaaminen on tällä saralla korvaamaton.
Kautta vuosien meillä on vastaanottotoiminnassa ollut myös ammattitaitoinen ja asiakkaisiinsa erittäin sitoutunut henkilökunta, jonka seikan merkitystä ei voi yliarvioida. Aivan erityinen kiitos heille näistä vuosista.  
Aivan erityinen ilon aihe ja ponnisteluiden tulos on, että nyt kansainvälistä suojelua hakevien vastaanotosta on Suomessa ensimmäistä kertaa oma lakinsa, jonka nykyinen eduskunta on viime työskentelypäivinään hyväksynyt ja joka
tulee voimaan syyskuun 1. päivänä kuluvaa vuotta.
Uusi vastaanottolaki muun muassa edistää hakijoiden oikeusturvaa yhdenmukaistamalla vastaanottopalveluita ja se selkiyttää vastaanoton sääntelyä. Yksin maahan tulleiden alaikäisten lasten asemaan vastaanottopalveluissa on kiinnitetty aivan erityistä huomiota.
Ilman liioittelua voi hyvillä mielin todeta, että suojelua hakevien vastaanotto on maassamme sekä normitasolla että käytännössä kansainvälistä huipputasoa.
Det är med stor tillfredsställelse  vi kan konstatera att vi nu har en lagstiftning om mottagning av hög kvalitet – som trots det skärpta klimatet ifråga om invandring uppfyller alla mått och som vi kan vara stolta över.
Det tragiska är däremot att just flyktingpolitiken fått klä skott under de senaste åren och det har varit det område där skyddsbehövande individers bevekelsegrunder så starkt ifrågasatts. Men alla Ni som är här i salen skall ha ett stort tack också får de senaste årens hårda arbete i hård motvind.
Att utnämnningen årets flyktingkvinna år för år fått allt större uppmärksamhet är därför värdefullt. De kommande åren kommer att kräva mycket i opinionsbildningsarbetet – och skicklighet och uppfinningsrikedom behövs för att tex bereda flere nyanlända plats på arbetsmarknaden.
—————
Vastaanottotoiminta on yksi osa pakolaisuuden, kansainvälisen suojelun ja ihmisoikeuksista huolehtimisen kenttää.  Se on käytännön työtä pakolaisten hyväksi paikallisella tasolla. Se on myös taso, jossa ihminen kohtaa ihmisen ja huolehditaan perustarpeista.
On ollut myös ilo todeta että kunnat jotka olivat eturintamassa pakolaisten vastaanotossa ovat nyt eturintamassa kun maamme kansainvälistyy kotimaassa. On tietoa ja taitoa miten julkisen palvelun tulisi toimia monikulttuurisessa ympäristössä. Ja näemme miten jatkuvuus on palkitsevaa – toiminta on tehokasta ja kotoutuminen onnistuu paremmin.
Universaalit ihmisoikeussopimukset ja suojelun kansainväliset rakenteet ovat puolestaan perusta ihmisoikeuksien vaalimiselle ja pakolaisten turvalle. Tämä seminaari havainnollistaa hyvin, miten moninaisia ja monella tasolla toimivia suojelun elementit ovat. On toimittava niin paikallisella, kansallisella kuin maailmanlaajuisella tasolla. Näiden tasojen ja toimien on oltava aidossa ja elävässä vuorovaikutuksessa keskenään. Tarvitaan sopimuksia, niiden tiukkaa valvontaa, kansainvälisiä järjestöjä, ja tarvitaan ihmisiä tekemään tätä työtä kunnissa ja keskuksissa.
Mutta kipupisteenä tänään on kuntapaikkojen puute – ellei asenne muutu kunnissa olemme tilanteessa jossa kunnat määrittelevät kansainvälisen ihmisoikeuspolitiikkamme ja on vaara että todellisuudessa turvapaikan saaneiden keskuudessa syntyy asunnottomuutta.
Tilanne on kestämätön – ja siksi on voitava keskustella millä tavalla voimme saada kuntia ottamaan vastuunsa. Korvauksia on korotettu – mutta ilmeisesti se ei riitä joillekin poliittisille ryhmille.
Siksi on nyt oltava luova – voisimmeko ehkä sitoa jonkun muun valtionavustuksen ehdoksi pakolaisten ottaminen kuntaan – esim yhdistysmisavustus, harkinnanvarainen avustus tai esim asuntorakentamisen avustus.  Vapaaehtoisuus on parasta, mutta valtion on toimittava niin että voimme kantaa vastuumme.
Vi som är här idag vet mera än väl att de kommande åren kan kräva ytterst mycket av oss – så osäkert som världsläget är idag. Varje dag får vi frågor om hur vi är förberedda för följderna av att krisen i Libyen blir utdragen och oroligheterna blir våldsammare i länderna på södra sidan av Medelhavet. Som känt kan det bli aktuellt att ta i bruk EU:s särskilda regler. Men också i detta gäller en av våra huvudprinciper: UNHCRs arbete skall stödas i alla lägen – och vi vill vara en av organisationens mest pålitliga partner. I en kommande regering i vårt land kan det inte heller vara så att en enskild minister avgör vilken roll vi vill spela i organisationen. Tvärtom bör vi axla ett aktivt ansvar på olika poster i UNHCR.
Juhlissa on hyvä katsoa paitsi menneeseen, myös tarkastella tulevaa arkista työtä.  Ihmisoikeudet, pakolaisten suojelu, turvan tarjoaminen vainoa, ihmisoikeusloukkauksia ja väkivaltaisuuksia pakeneville on ennen kaikkea kovaa puurtamista, jolle ei loppua näy – valitettavasti.
Itse todellisuus nostaa suojelun asialistalle uusia polttavia kysymyksiä. YK:n pakolaisyleissopimus on käsittämättömän hyvin kestänyt aikaa, muuttuvaa todellisuutta ja suojelun muuttuvia haasteita. Mutta edelleen on oltava valmius avoimin mielin kehittää sopimuksen soveltamista. Pakolaisoikeus on elävää oikeutta. Naisten asema pakolaisina ja suojelun hakijoina, sukupuoleen ja sukupuoliseen suuntautumiseen liittyvät ihmisoikeusloukkaukset, ympäristökatastrofit ja luonnonmullitukset ovat kansainvälisen suojelun alueita, joissa on oltava valmis suojeluoikeuden kehittämiseen. Näihin myös UNHCR  on jatkuvasti kiinnittänyt kansallisvaltioiden huomiota.
Sopimuksen solmimisesta muuttunut maailma nostaa esiin myös selkeitä suojelun aukkoja – tilanteita ja ihmisryhmiä, joita nykyiset tulkinnat ja suojelun kansalliset ja kansainväliset mekanismit eivät tavoita, vaikka tarve on mitä ilmeisin. Näissä merkeissä jatkamme työtä seuraaviin juhlavuosiin.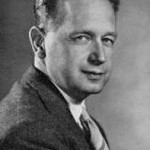 Hanaforum 24 March 2011 – Dag Hammarskjöld remembered Hanasaari-Hanaholmen
Key note speech
Ladies and Gentlemen,
Let me start on a very personal note. My first memory of a TV relates to Dag Hammarskjöld. I remember how my father made the entire family, with two children of 3 and 5 at the time, walk all the way to the local bus station in Nykarleby, where we lived. At the bus station was one of the few television sets in town at the time. There we watched the funeral of Dag Hammarskjöld.
In some way this memory is very vivid; a room full of mourning people in remote Ostrobothnia. It was a sense of immense loss: for the UN, for the Nordics and for the world.
A prominent part of Dag Hammarskjöld's legacy has to do with peacekeeping, which was an important innovation during the Suez crisis in 1956. The deployment of soldiers under the United Nations flag was a central element also in the extremely complicated Congo crisis, which erupted in 1960 and finally was to cost Hammarskjöld his life.
The UN troops assumed an active role in a country that had not been prepared for independence and consequently suffered both secession and civil war. This led to much controversy, but peace was restored in the end. In the shadow of conflicting interests, the UN had been guided solely by the interests of the Congolese people. That was emphasized by Hammarskjöld in his reports on the Congo operation.
At the time of the Congo operation the world was probably not quite ready for the active involvement of the United Nations in an acute African crisis.
Since then much has changed. An important milestone was the report of the International Commission on Intervention and State Sovereignty, The Responsibility to Protect, that was published in the year 2001.  In the years to come the issue of international responsibility for the protection of human beings even against misbehaviour by their own governments has been thoroughly debated. Slowly, the idea of such a responsibility has taken root and become widely accepted in the international community, in particular at the United Nations. 
Human rights are traditionally a matter for national governments. In the United Nations system there are resources for their promotion and mechanisms for their implementation. On many occasions, violations of human rights have been duly reported and condemned by the General Assembly and other UN bodies. A further step has been taken in the 21st century, when the ideas of protection, prevention and reaction, even forceful reaction in cases of gross violations, have come to the forefront more than ever before. It seems to me that this development is fully in the spirit of Hammarskjöld's thinking and action half a century ago.
Just a week ago, on 17 March, the Security Council adopted resolution 1973, which has immediately been seen as a landmark in the practical application of the new principle of the responsibility to protect. The principal purposes of this resolution are to achieve an end to all violence against civilians in Libya, to establish a ban on flights in the Libyan airspace in order to protect the civilian population and to enforce the arms embargo already established by a previous resolution. The Security Council authorized expressly the use of "all necessary measures" in order to carry out those decisions. Concretely, this means that the Council has now directly authorized combat operations for the first time since the Kuwait crisis in 1990.
It is also the first time that a Council resolution has been adopted in order to affirm, as the Secretary-General Ban Ki-moon has stated, "clearly and unequivocally, the international community's determination to fulfil its responsibility to protect civilians from violence perpetrated upon them by their own government."
The Government of Finland has not endorsed the resolution 1973, but expressed satisfaction with its adoption. I must admit I fully understand those who question why not stronger words in this regard are used.
But together with the other countries of the European Union, Finland is engaged in consultations and eventual further actions for the same purpose. At least for the time being, however, it does not seem likely that Finland would deploy any military assets in the Libyan operation.
The end of the operation is not yet in sight. There are many risks and dangers ahead. The fate of the country is and must remain in the hands of the Libyan people itself. Hopefully, the United Nations, the European Union, the Arab League and other international bodies can help the Libyans to reach an outcome that combines peaceful reform and respect for human rights. Meanwhile, the urgent task is to protect. In the often quoted words of Dag Hammarskjöld, the United Nations was "not created in order to bring us to heaven, but to save us from hell."
But as the past weeks have been dramatic, and much drama remains, they also invite us to reflect. The events in Libya must not prevent us from seeing the needs in other countries in Northern Africa, or in African countries in general, and the root causes for the popular rising. There is a longing for democracy and discontent in many of the countries, because they are lagging behind economically and the full potential of the population is not in use.
The northern neighbours of Tunisia and Egypt must not only offer Frontex operations, but as the leaders in Brussels today will discuss, we are, and should be, their partners in education, democracy, institution building and free trade.
And this goes not only for Northern Africa; we must not forget the least developed countries no matter where they are in the world.
But what development cooperation is needed?
Being educated in the spirit of one of the organisers of today's event, the UN league of Finland, I am a hard believer in development. It seems to me, however, in discussions now before the elections, that many candidates feel they are having some form of advanced insight into the issue, when chanting how we need to focus on quality in development co-operation, and not just quantity…
I am not saying that I have any better insight into the issue than they have, but: Like quality has not been on the minds of those involved in the hands-on development work before..!  Like they have not been focusing on getting concrete results before!
It is true that the qualitative results are not always easy to measure, and climate change and other developments have not made the task of improving the lives of the poor easier in recent years.
There are always things that can be done in a better way, and we always need to critically evaluate what we do. But this focus on the quality of aid delivery and outputs, will not, it will never, make up for the fact that we also need more money to achieve the results we have agreed upon in common.   
This said, we have not seen the transformations in the developing countries as we could have expected. Therefore I wonder if we have not used enough the potential of entrepreneurship, of small businesses and the initiative of private persons. It is, I believe, time for the official development cooperation to use more of private sector instruments to empower people in the least developed countries. We know trade has made more advances towards the fulfilment of the MDGs than traditional development cooperation has. Building infrastructure has helped millions reach markets.
The poor are also dependant on some outside services in their daily life, and today these often come with a very high price. We need to enable the poor themselves to provide affordable services to their own peers, by offering investment capital, transfer of technology and some know-how, by giving them a chance of becoming masters of their own fate.
We need to invest more in small and micro enterprises, developing new markets by the poor and primarily for the poor, to help them find a way out of living on a subsistence level. They need our assistance in making this happen.
Dear friends,
It is time for an open and frank discussion on the means used for development cooperation, a frank discussion, but not only in the superficial terms of quality and quantity, but on the content, on the real content of the assistance. 
Let us hope that in this discussion we will have the wisdom and courage so much being a part of Dag Hammarskjöld's legacy: "Never measure the height of the mountain until you have reached the top. Then you will see how low it was".
We cannot fail the over a billion poor people in the world today. It is our duty to go beyond ourselves to make an end to that human suffering. Only by going beyond what we think is possible, by not counting the steps, can we, maybe, be successful in making poverty – history.
Lasten oikeutta syntymätodistukseen edistettävä kansainvälisellä yhteistyöllä. "Arvioiden mukaan maailmassa syntyy vuosittain 50 miljoonaa lasta, joilla ei ole syntymätodistusta. Ilman henkilöllisyyspapereita lapsilla ei ole oikeutta moniin peruspalveluihin ja he ovat ennen kaikkea vaarassa joutua hyväksikäytetyksi, esimerkiksi ihmiskaupan uhriksi", muistutti maahanmuutto- ja eurooppaministeri Astrid Thors tänään puheessaan Lapsen oikeuksien päivän seminaarissa.
Lapsen oikeuksien päivää vietetään YK:n lapsen oikeuksien sopimuksen hyväksymisen vuosipäivänä 20. marraskuuta. Päivän tarkoituksena on tuoda esiin lapsen oikeuksien sopimusta ja herättää keskustelua lasten hyvinvointiin liittyvistä asioista.
Tänä vuonna päivän teemana on yhdenvertaisuus ja ministeri Thors korosti, että yksi yhdenvertaisuuden perusedellytyksiä on lasten oikeus henkilöllisyyteen, syntymätodistukseen.
"Toivon, että kansainvälisessä yhteistyössä painotettaisiin, miten tärkeää on luoda riittäviä järjestelmiä, joiden kautta kaikki saavat syntymätodistuksen. Hyvät rekisterit ovat tarpeen myös kehitettäessä demokratiaa ja osallisuutta."
Lisätietoja: erityisavustaja Thomas Bergman, 071 878 8212